Skip to Content
Professional Bathroom Plumbing Services in the East Bay, CA
Being without a working bathroom is not a pleasant experience. At JPC Rooter & Plumbing, we understand how essential your bathroom plumbing is when it comes to your everyday life. You have enough stress on your hands without having to deal with a problem with your toilet, bathtub, shower, or bathroom sink. No one wants to deal with an overflowing toilet, but we can make your life easier by offering fast and effective plumbing services. Our team offers same-day and emergency plumbing services as well as preventative maintenance options. Get in touch with us today to schedule service or obtain a quote.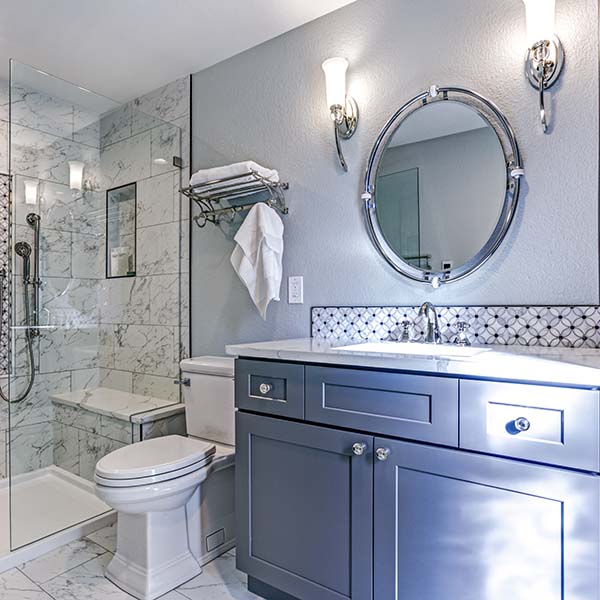 Comprehensive Plumbing Services for Your Bathroom
Without plumbing, your bathroom would be rendered useless. The team at JPC Rooter & Plumbing is here to ensure your bathroom's plumbing is operating correctly. We offer the following services.
Our Bathroom Plumbing Services
Toilets
An overflowing or clogged toilet can be a real nightmare. If you can't get the problem under control, get in touch with us right away.
Bathtubs
You can't use a clogged bathtub, but our team can clean out your drains so you can enjoy your tub again.
Showers
Shower drains can clog and cause water to pool up and even overflow. We'll get the water flowing again so you can utilize your shower to relax and stay clean.
Sinks & Faucets
We use our bathroom sinks several times throughout the day. If you're experiencing a clogged drain, be sure to give us a call, so you don't have to be inconvenienced for long.
Water Pressure Problems
Are you experiencing problems with your shower water pressure? We repair and replace water heaters and can diagnose and repair the issue for you in no time.
Emergency Bathroom Plumbing Service Available
Don't allow a bathroom plumbing issue to ruin your day. Our team is available for same-day and 24/7 emergency plumbing services in the East Bay and Hayward, CA area. Our team has been serving homeowners and local businesses since 2000, and we'd be happy to add you to our list of satisfied customers. We'll get your bathroom's plumbing up and running quickly, so you don't have to be inconvenienced for long. Get in touch with us to learn more or get a quote for bathroom plumbing services.
Contact Our Professional Plumbers Today for an Estimate