Skip to Content
Expert Plumbing Services in the East Bay, CA
If you're in need of plumbing services for your home or business in the East Bay, CA, you can trust the experienced plumbers at JPC Rooter & Plumbing. No job is too big or small for our highly-trained and knowledgeable team. We use the most up-to-date technology and the best equipment in the industry to offer fast, reliable, and affordable plumbing services. Allow us to repair or replace any aspect of your home's plumbing that's giving you problems. We can do it all, from a leaky faucet to a backed-up sewer drain. We're proud to offer same-day and emergency plumbing installation and repair services in Hayward, CA, and the surrounding areas. Get in touch with us today to put your plumbing problems behind you.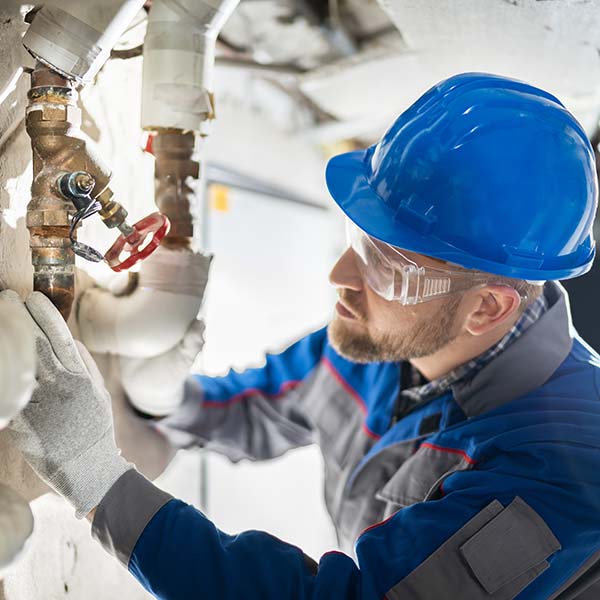 Professional Plumbing & Rooting Services
We specialize in all areas of plumbing and rooting. Our team of plumbing professionals will start with a thorough inspection and then create a customized solution, including a quote for service. From there, we'll get to work. We proudly offer the following plumbing services.
Our Plumbing Services
Plumbing Repair
A clogged sink, tub, shower, or faucet is a job we can repair in little to no time at all. We also repair water heaters and toilets, clean out drains, repair backed-up sewers, and more.
Plumbing Installation
If you're in need of a new sink, toilet, faucet, or water heater, our team will get the job done right while minimizing downtime. We carry and install the best brands in the plumbing industry, and new appliances could reduce your energy costs as an added benefit.
Drain Cleaning
Our team offers professional drain cleaning and rooting services to unclog your drains in the kitchen, bathroom, or outdoors.
Emergency Plumbing Services
Your home's plumbing tends to have problems at the most inconvenient times. Thankfully, we're available around the clock for 24/7 emergency plumbing services, and we never take a holiday.
Preventative Maintenance
Allow us to take care of your home's plumbing so you can avoid significant expenses and hassles in the future. We can create a customized maintenance plan for your home's plumbing.
And More
Let our plumbing experts repair or replace your garbage disposal, gas line, laundry line, washbowl, mainline, storm drain, pool drain, septic tank, grease trap, floor drains, and more.
Rest Easy When Our Plumbers Are on the Job
Life is stressful enough without having to worry about your plumbing. Trust the team at JPC Rooter & Plumbing to take care of all your plumbing problems. We've been helping local home and business owners in the East Bay area since 2000. Get in touch with us to learn more and get your quote, and don't forget we offer 24/7 emergency plumbing services as well.
Contact Our Professional Plumbers Today for an Estimate