Skip to Content
Water Heater Service in the East Bay, CA
It's easy to take your home's water heater for granted. We use hot water for bathing, washing dishes, doing laundry, and more. When you don't have enough or any hot water, it's easy to get frustrated. Don't allow water heater issues to ruin your day. Get in touch with the experienced team at JPC Rooter & Plumbing. Our professional plumbers can repair or replace your water heater with minimal downtime. Our plumbing services are fast, friendly, and affordable. Learn more about the services we offer and get in touch with us for a quote for service.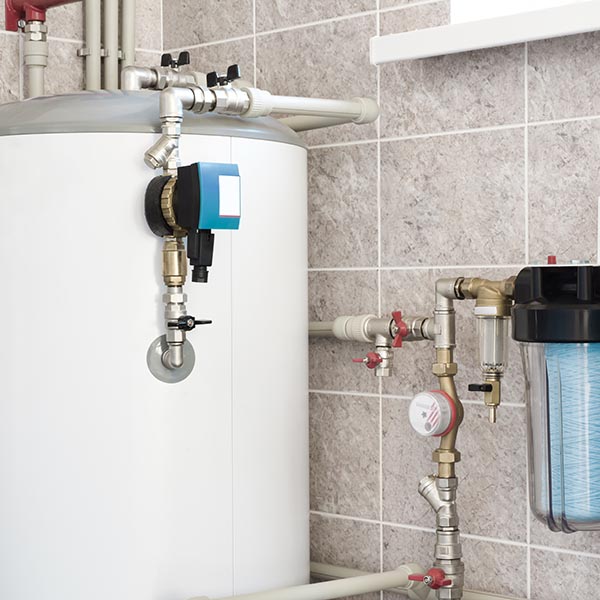 Water Heater Repair & Replacement Services
A problem with your water heater can be solved with repair or replacement. Newer water heaters that are in relatively good shape can often be repaired rather than replaced. We can repair water heaters that make noises such as thumping, knocking, or rattling. We also repair water heaters that smell like rotten eggs or sulfur. Repair may also be the best option when your hot water isn't lasting as long as it used to or no longer gets as hot as it once did. In many cases, it makes sense to replace your water heater. New water heaters are more energy-efficient and can save you money on electricity bills.
Repairing Traditional & Tankless Water Heaters
Water heaters have come a long way over the years. Traditional water heaters still get the job done, but now many homeowners are opting for a tankless option. We can repair or replace either type, so learn more about them:
Traditional Water Heaters
Still the most popular option, traditional water heaters are more affordable. We can repair newer units and replace older ones with more energy-efficient models.
Tankless Water Heaters
This new technology allows you to access hot water on demand without waiting for the tank to heat up. They cost more upfront but can save you money each month.
Signs You Need a New Water Heater
There are some telltale signs that it's time to have your home's water heater replaced, including:
Age
If your home's water heater is at least ten years old, it's likely nearing the end. Our team can help determine whether repair or replacement makes the most sense.
Water Color
Orange water is a sign of a rusty tank. Rusted water heaters are compromised and should be replaced.
Leaking Tank
If the hot water heater tank is leaking, it's time for a replacement. Faulty drain valves can be repaired, but you need a professional to diagnose your system.
Schedule Your Water Heater Service Today
Not having any hot water can be a real nuisance. The team at JPC Rooter & Plumbing offers same-day and emergency plumbing service. You don't have to live without hot water. We service homes and businesses in the Hayward, CA and East Bay area. Get in touch with us to get a quote or to get us on our way to your home for emergency 24/7 service.
Contact Our Professional Plumbers Today for an Estimate