Skip to Content
Trenchless Repair Services in the East Bay, CA
In the past, many homeowners would put off having work done to their drainage pipes because they feared the mess that would occur in their yard. Now you can rest easy knowing that JPC Rooter & Plumbing offers trenchless repair services in the East Bay, CA. Your home's water and sewer lines don't last forever and will have problems at some point in time. Trenchless pipe repair means no tearing up your landscape with heavy equipment or destroying sidewalks and driveways. Trenchless repair is a much better alternative. The process involves no-dig technology to repair sewer pipes or water lines without the need to tear up your yard. There are multiple techniques we can use to repair your pipes. Trenchless sewer repair can be used for tree roots, pipe breaks, minor misalignments, corrosion, and cracks. Get in touch with our team today for a quote for service.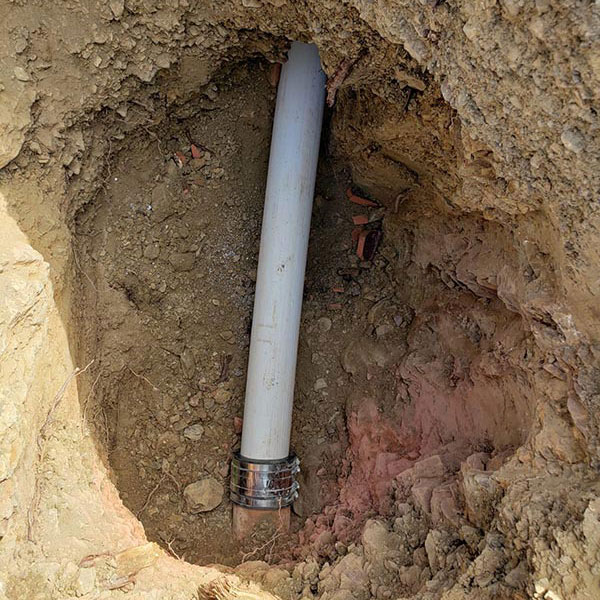 Professional Plumbing & Rooting Services
Plumbing techniques and technology have come a long way, and digging unsightly trenches is no longer necessary in many cases. There are a variety of benefits that lead homeowners to choose this method. Find out why trenchless sewer replacements and repairs are a superior alternative to the older method.
Benefits of Trenchless Repairs and Replacements
More Affordable in the Long Run
The truth is you might pay a little more upfront, but digging has hidden costs, and you'll need to replace your patio or landscaping. Trenchless repair is often your most practical option. Not needing to replace damaged property often makes trenchless repair a more cost-effective method.
Quick and Easy
Many trenchless sewer line repairs are completed in just one day. Trenchless repairs only require small access holes, so the job gets done much faster than traditional trench digging. Conventional methods can take several days or even weeks.
Stands the Test of Time
Trenchless repairs use high-density polyethylene, one of the most durable and reliable pipe materials available. These pipes typically have a 50 to 100-year life use expectancy.
Versatile
There's more than one way to perform a trenchless repair. Our team starts with an inspection and then determines the best course of action. One technique is the pipe burst method, which involves dragging a new pipe along a cable to replace the old one. Other trenchless repair methods include cured-in-place pipe lining, spray lining and brush coating, and slip lining.
Minimally-Invasive
Traditional trench repairs often involve the destruction of your property to reach underground pipes. Trenchless repair keeps this process to a minimum. That means no tearing down walls or digging up floors.
Why Choose Us for Trenchless Repair?
JPC Rooter & Plumbing uses the latest plumbing technology to perform trenchless plumbing services that keep your lawn looking beautiful while we clean out and replace your pipes or even put new lining into your pipes. We offer same-day and 24/7 emergency plumbing services for home and business owners in the East Bay and Hayward, CA area.
Contact Our Professional Plumbers Today for an Estimate